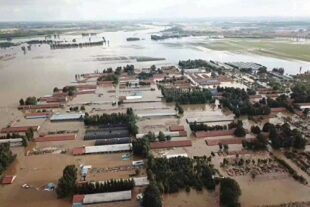 1 day ago
A international planned socialist economy could realise emissions neutrality and start to reverse some of the impacts of climate change
Capitalism and imperialism were driven out, but political power rested in the hands of a Stalinist communist party

The world economy today is worse prepared to cope with a recession than in 2008

On 1 December, the "economic cold war" between China's Xi Jinping and America's president Trump took two important steps, but in opposite directions
On 1 December, the "economic cold war" between China's Xi Jinping and America's president...

The whereabouts of 24-year-old Jasic activist are still unknown (more…)

Hopes for a "miracle in Argentina" but great power tensions are rising (more…)
More in this category →
Anger as government drops Leung and Cheng prosecutions (more…)

City's success – built on backs of migrant labour (more…)

Need for united struggle by local and foreign-born workers against an unjust system (more…)
More in this category →
The failure of Taiwan's pro-LGBT referendum does not represent the end of the marriage equality...

Struggle for marriage equality and against sexual oppression intensifies (more…)

Capitalism is preparing new catastrophes (more…)
More in this category →
A international planned socialist economy could realise emissions neutrality and start to reverse...

The world economy today is worse prepared to cope with a recession than in 2008 (more…)

On 1 December, the "economic cold war" between China's Xi Jinping and America's president...
More in this category →
Capitalism and imperialism were driven out, but political power rested in the hands of a Stalinist...

Sectarianism or mass struggle? (more…)

Crisis in Czechoslovakia provided a welcome diversion for the Chinese regime, an opportunity to...
More in this category →