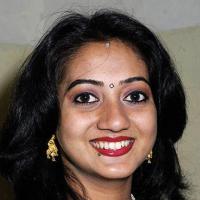 Hong Kong protest at Irish Consulate Wednesday 21 November, following death of Savita Halappanavar
Time: Nov 21 (Wed) 2pm
Meeting point: Admiratly MTR Exit F
Protest venue: Consulate of Ireland. Suite 1408, Two Pacific Place, 88 Queensway, Hong Kong
Contact: Sally 9418 9988
An International Day of Action for Legal Abortion in Ireland following the tragic and unnecessary death of Savita Halappanavar will take place on Wednesday 21st of November. Pickets will take place at Irish Embassies or central city locations across the world to register our disgust at the death of this woman due to the ambiguity around the issue in Ireland. Ireland's abortion laws are antiquated and must be changed. This would never have happened if women had the right to choose in Ireland. Demand change now, picket your local embassy! Protesters at embassies are being asked to hand in a letter of protest.
International action event: http://www.facebook.com/events/175080575964011/
Protest letter:
An Taoiseach Mr Enda Kenny TD
Department of An Taoiseach
Government Buildings
Upper Merrion Street
Dublin 2
18 November 2012
Re: Case of Savita Halappanavar
Dear Taoiseach,
We were shocked to hear of the tragic death of Savita Halappanavar following the decision by consultants at Galway University Hospital in Ireland not to proceed with the termination of an unviable foetus. She developed septicaemia from E Coli after she was refused a timely termination of an unviable miscarrying 17 week-old foetus. She was denied a termination because there remained a foetal heart beat and according to her husband she was told that we "live in a Catholic country." We express our deep sympathy to her family and friends.
This tragedy highlights the need for immediate action to introduce legislation for abortion in Ireland. Despite the ruling of the Supreme Court in Ireland in the 'X case' that abortion should be permitted in cases where the mother's life is in danger, successive governments have failed to legislate for this. In the A, B and C v Ireland case, the European Court of Human Rights found that Ireland had violated the European Convention on Human Rights by failing to provide an accessible and effective procedure by which a woman can have established whether she qualifies for a legal abortion under current Irish law.
In order to give support and legal clarity for health care professionals we call on the Irish authority responsible for the health service, the Health Service Executive (HSE), to immediately issue a directive allowing for immediate terminations of unviable foetuses to save women from severe pain and protect their health and life.
Ms. Halappanavar is now the victim of this inaction. Today is the International Action for Legalization of Abortion in Ireland, we feel that the Irish government should immediately bring forth legislation to permit abortion in cases where the mother's life or health is endangered as a first step towards the establishment of women's right to choose in Ireland.
Yours faithfully,
Socialist Action