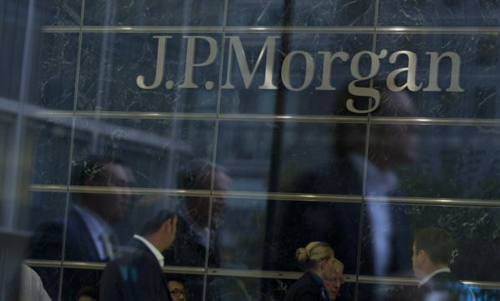 China's censors block more overseas websites to limit fallout from "JPMorgan affair"
Vincent Kolo, chinaworker.info
The family of China's ex-premier Wen Jiabao is once again the focus of a financial scandal – this time concerning fat payouts from a Wall Street bank in return for business deals in China.
The New York Times (14 November) revealed that investment bank JPMorgan, which is under investigation by the US financial watchdog, SEC, and the Department of Justice, made payments of US$1.8 million to a consulting firm run by Wen Jiabao's daughter, Wen Ruchun. This was in 2006-08, when Wen was still premier and therefore the senior official in charge of the world's second largest economy. The little-known Beijing company, Fullmark Consultants, was headed by "Lily Chang", a pseudonym for Wen's daughter, and had just one other employee, a longtime family friend, according to the Times.
Zhang (Chang) is the surname of Wen Jiabao's wife, Zhang Peili, who gained the nickname the "Diamond Queen" for her extravagant taste in jewellery and her highly rewarding role as the former vice-president of the Chinese Jewellery Association. Describing Zhang Peili in his book The Party – The Secret World of China's Communist Rulers, the journalist Richard McGregor says: "Under the watchful eye of the propaganda department, however, Ms Zhang's business dealings disappear into a black hole. Wen himself takes care never to appear in public with her and the media in China are not allowed to report on her dealings."
The US investigation into JPMorgan has focussed in part on claims that Fullmark, leveraging Wen Ruchun's personal contacts in the Chinese government, helped the Wall Street bank become an underwriter for the initial public offering (stock market listing) of state-owned railway construction giant China Railway Group in 2006.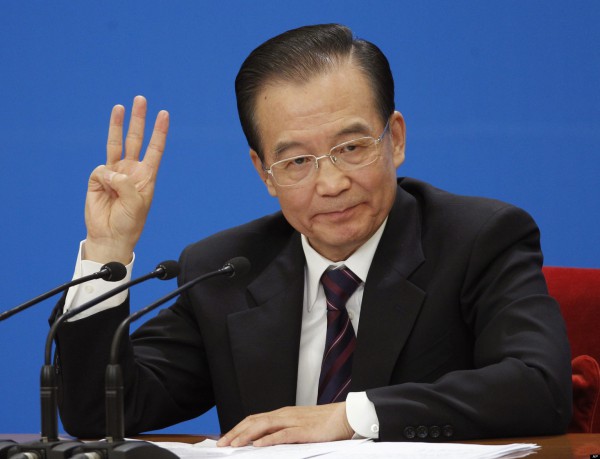 Censorship in overdrive
The Chinese censors have acted quickly to quell any discussion of this affair, which is highly sensitive to Xi Jinping's regime in the midst of its anti-corruption drive, which claims to be targeting heavyweight political "tigers" as well as ten-a-penny "flies". Both the Chinese language websites of Reuters and The Wall Street Journal seem to have been blocked in China, as part of this news blackout. The New York Times websites – both English and Chinese – have been blocked for more than a year, since the newspaper published an investigative report that showed Wen Jiabao's family members, and especially Zhang Peili, had amassed assets valued at US$2.7 billion through a series of partnerships and investment vehicles in the insurance sector, precious stones trading and real estate. Lawyers for Wen's family threatened legal action against The New York Times, which predictably never transpired.
Bloomberg's website was also blocked last year after it published a report that Xi Jinping's family had amassed a fortune worth US$376 million from mining and real estate investments. Last week, Bloomberg decided not to run another report detailing connections between China's richest man, the property and media mogul Wang Jianlin, and senior CCP officials. In a case that reflects a growing trend among Western media, Bloomberg, owned by the billionaire Mayor of New York, Michael Bloomberg, has been accused of self-censorship in an effort to repair its relations with the Chinese dictatorship. According to the Financial Times, Bloomberg's editor-in-chief Matthew Winkler told colleagues the regime would "kick Bloomberg out of China" if they ran the Wang Jianlin story.
Foreign media groups increasingly face a conflict of interest concerning revelations about the wealth and business connections of China's leaders and the princelings – the children of CCP officials. This is especially when such investigations throw light on the shadowy deals of overseas companies and banks, which for a long time have been cultivating links with princelings in their quest for lucrative contracts in China. In JPMorgan's case, the company even called its programme for hiring Chinese princelings the 'Sons and Daughters' programme. But this practise is not confined to China, as shown by the US federal authorities extending their investigation of JPMorgan to India, South Korea and Singapore.
Wen Ruchun is typical of the children of top Chinese officials, in that she is US-educated (Harvard) and took highly paid jobs at several Wall Street banks, including the now-collapsed Lehman Brothers. Xi Jinping's daughter is also studying at Harvard, while the son of jailed former Politburo member Bo Xilai is at Stamford, after studying at Oxford in the UK. Wen Ruchun is married to Liu Chunhang, the director of the statistics department and research bureau at the China Banking Regulatory Commission – China's banking watchdog. Previously, her brother Winston Wen attracted his share of controversy as the head of New Horizon Capital, the third biggest hedge fund in China. More recently he moved into China's fast expanding tech sector becoming chairman of China Satellite Communications and CEO of telecom equipment maker Unihub Global Networks.
The JPMorgan-Wen Ruchun story has generated enormous debate on China's social media. "The most greedy family in China is that of 'Lily Chang'," read one post. Many posts critical of Wen Jiabao's family were quickly deleted by internet censors. This is ironic given Wen's reputation as a leading voice for liberal political reform, who on occasions has called for more "democracy" and "freedom of speech", although the prospects for both worsened during his 10-year term as premier, which ended in March. He was widely criticised for being "unable to control his family."
The period in which JPMorgan made payments to Wen Ruchun's company coincided with the China Railway Group's 2007 initial public offering, worth US$5 billion, which JPMorgan handled. An internal Fullmark document claimed that it "introduced and secured" business for JPMorgan from the state-owned company.
Tigers, flies and princelings
JPMorgan also hired the daughter of a top Chinese railway official who has since been arrested for corruption. Zhang Shuguang, the ministry's former deputy chief engineer, who was arrested in February 2011, is accused of funnelling US$2.8 billion into bank accounts in the US and Switzerland. On an official yearly salary of less than US$5,000, the man once dubbed "the grand designer of China's high-speed rail" purchased a luxury home on the outskirts of Los Angeles for his daughter, Zhang Xixi, while she was studying at Stamford. The SEC investigation into JPMorgan is also looking at the bank's decision to make Zhang Xixi an 'associate' as part of its pitch to win contracts in China's deeply corrupt railway sector.
Wall Street's connections to Chinese princelings are extensive. "Everybody is involved in stuff like that. It's pervasive," said economist Andy Xie. Notable examples include the grandson of ex-president Jiang Zemin, who once worked for Goldman Sachs, and the daughter-in-law of a former CCP chief Zhao Ziyang who worked at Bank of America Merrill Lynch. The daughter of former finance minister Xiang Huaicheng works for PricewaterhouseCoopers. The New York Times reported that in 2006, the son-in-law of Wu Bangguo, then a Politburo Standing Committee member, helped Merrill Lynch land the contract for the US$22 billion stock market listing of China's biggest bank, ICBC.
JPMorgan previously hired Tang Xiaoning, the son of Tang Shuangning, chairman of state-controlled financial conglomerate China Everbright Group. According to The New York Times, "After the younger Tang joined JPMorgan, the bank won several important assignments from Everbright, including advising a subsidiary on a stock offering."
Increasingly, the offspring of top officials are establishing their own private equity companies and hedge funds, to tap lucrative deals with foreign capitalists on more advantageous terms. Examples of this are Vice Premier Wang Yang's son-in-law, Nicholas Zhang, who launched a hedge fund in Hong Kong this year. Zhang previously worked for the global speculator and "philanthropist" George Soros. Another example is Jiang Zhicheng, the grandson of former president Jiang Zemin, who is a co-founder of Boyu Capital, a Hong Kong-based private equity firm with links to tycoon Li Ka-shing.
Fake anti-corruption campaign
The furore surrounding Wen's daughter raises several important issues. It highlights the growing role of the princelings in China and their extensive links with global finance capital. It also highlights Wall Street's role in China's notoriously corrupt railway sector and other bribe-laden economic sectors, and shows that the highly publicised anti-corruption campaign of Xi Jinping has barely scratched the surface of corrupt CCP family-based networks. As we have explained on chinaworker.info, the aim of this anti-corruption campaign is not to earnestly fight corruption, but rather to strengthen the regime's grip over the state and society. To this end it is willing to sacrifice some overly greedy – or insubordinate – officials in order to defuse popular anger and scare others into line. At the same time the official campaign wants to keep this process within "safe limits" by minimising the amount of information that leaks into the public domain and cracking down on independent anti-graft whistle-blowers. The railway sector, central to the JPMorgan investigation, is so corrupt that the old Ministry of Railways was dissolved in March and at least 15 senior officials have been dismissed or arrested for corruption. This includes ex-minister Liu Zhijun who was given a suspended death sentence in July.
Western capitalists hypocritically denounce corruption in China's economy while in reality they are an integral part of this corruption and their economic systems are interlinked. As the global capitalist economy has become more dependent on China, so the economic ties between foreign capitalism and the Chinese state have grown closer. While pretending they "dislike" authoritarian government, global capitalism wants to keep the CCP dictatorship in power and understands it is the best regime for China from a capitalist standpoint. This shows how wrong the economic liberals are when they claim "more free market" is the answer to corruption and nepotism in China. In fact, the only answer is to end capitalism and authoritarian rule – by fighting for mass democratic control and socialism.