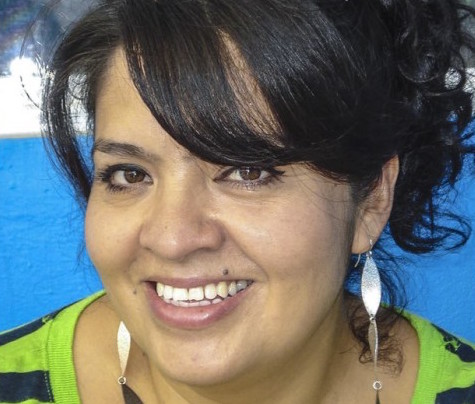 Growing protests against vicious treatment of local community self-defence activist
Tomi Mori
Nestora Salgado, an imprisoned community activist in the Mexican state of Guerrero, started a hunger strike on 5 May and concern is now growing for her safety. Nestora, who is a US citizen and lived in Seattle for 20 years, started a local indigenous community police force in her hometown Olinala, in Guerrero. She started her hunger strike in protest against her illegal detention since August 2013 and mistreatment by the prison authorities.
Drug-related crime and violence had plagued Mexican social life for many years and driven the population of poor states like Guerrero to organise local self-defence groups to protect their communities. The power of the drug lords has penetrated all the layers of the Mexican society – the army, lawyers and the government.
Last year, 43 students from Ayotzinapa were kidnapped and until now the government of Enrique Penna Nieto has not given any answer to the question of the students' families who want to know what has happened to them.
Government negligence
Nestora's US-based lawyers accuse the Mexican government of negligence. "For weeks we have attempted to negotiate with Mexican officials for her release, but they have defied their international obligations," said a statement from Seattle University School of Law professor Thomas Antkowiak. Nestora has been drugged and tortured according to the statement.
Her supporters who have staged protests in many countries to demand her release insist her detention is politically motivated and lacks any legal basis. She was arrested and accused of 'kidnapping' because the community police force she led arrested a local city official on suspicion of involvement in the drugs trade.
After more than two weeks on hunger strike Nestora's health has deteriorated, according her daughter Zaira Rodriguez. Before the strike she did not receive the medicine she needs and now, after starting the hunger strike, her situation is deteriorating according to the Mexican newspaper La Jornada. To destroy the activist the authorities are using torture now. She only drinks water and they put of table of food in front of her just to break her will.
International solidarity
Nestora needs the solidarity of the workers around the world. Protests are being arranged in coming days outside Mexican embassies and consulates. Please support!
Solidarity messages can be sent to: [email protected]