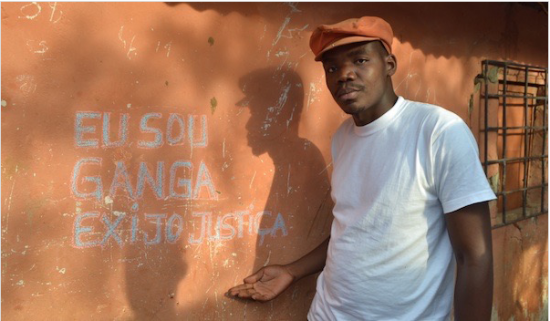 Angolan activist Nuno Dala has been on hunger strike since 10 March 2016
TM, chinaworker.info
The black activist from Angola, Nuno Dala, started a hunger strike on 10 March 2016. He is one of 17 political prisoners of the president José Eduardo Santos dictatorship, a member of the People's Movement for the Liberation of Angola (MPLA). They were arrested and accused of "rebellion" against the president.
Dala's struggle is in defence of his own rights denied by the Angolan dictatorship. The Angolan police took his documents, bankcards, credit cards, shoes, notes, clothes and 38,000 kwanzas (US$240), and refused to give it back. Without access to his own money he cannot feed his family who live in a hard situation now. His struggle is also in defence of the Angolan people's right for a better life in a democratic society. The majority of Angola's population are black people and since the European colonisation they are exploited and oppressed.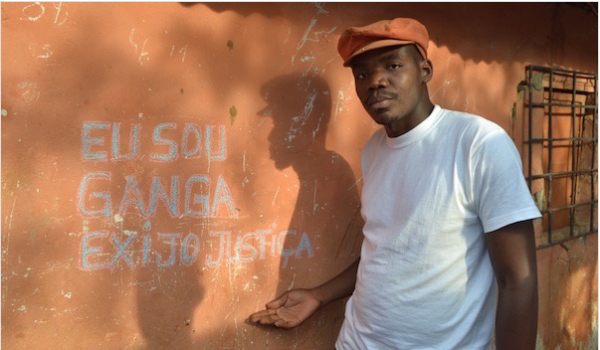 International solidarity
In Luanda, the capital, on 25, 26 and 27 March, a candlelight vigil is being held in solidarity with Nuno Dala and the political prisoners. In Mozambique, another former Portuguese colony, 30 singers met in a solidarity show last week. Supporters from Portugal will also hold a protest in Lisbon in March 28.
Activists from different countries have started the Comitê pela Libertação do Nuno Dala (Free Nuno Dala), a group on Facebook that aims to organize international solidarity with Dala, the political prisoners and the Angola people's fight for democracy.
The Brazilian teacher Gleice Oliveira, a committee member, urged "All workers and democratic organizations to join our committee and stand up in solidarity with Nuno, the political prisoners and the struggle of Angola's people for freedom." Oliveira also called upon workers and democratic organizations to send protests to the Angolan embassies around the world and to organize meetings in solidarity.