Repression increasing but splits also emerging within Chinese party-state
chinaworker.info reporters
Yet another Chinese journalist has surfaced in police custody after mysteriously disappearing. 35-year-old freelance journalist Jia Jia was seized while trying to board a flight to Hong Kong from Beijing on 15 March.
Friends believe his disappearance and detention is connected to a petition circulated on social media calling for the resignation of Xi Jinping. The letter signed by a "loyal Communist party member" was published first on overseas website Canyu on 5 March to coincide with the opening of China's prestigious twin sessions of the National People's Congress (NPC) and Chinese People's Political Consultative Conference (CPPCC). The annual meetings always mark an extremely sensitive time for the Chinese dictatorship.
Beset by unprecedented economic problems and grappling with a plan to eradicate millions of jobs in state-owned industries, the regime has continued to intensify its clampdown on dissent – real or imagined. A new directive from Xi Jinping to the state-controlled media to "love the party and protect the party" has created ripples of discontent even within the CCP's elite layers. These are signs of the growing tensions that are building up within the party-state apparatus as the economy goes off the rails. The current top leadership seem far less competent in economic matters than in escalating repression.
Elite protests over censorship
Property mogul Ren Zhiqiang had his microblog accounts – with 37 million followers – closed after he criticized Xi's latest media crackdown. Ren, who is a CCP member and former delegate to the Beijing CPPCC, was accused of spreading "illegal information" and "advocating the overthrow of the Communist Party" for suggesting a modicum of media independence.
Business magazine Caixin, a mouthpiece for the most neo-liberal wing of the CCP, also landed itself in trouble with the state censorship machinery when it carried an interview with CPPCC delegate Jiang Hong from Guangdong province, who complained that discussion and debate is being strangled even within the regime's inner sanctums. "Everyone is a bit dazed and doesn't want to talk too much," Jiang had told Caixin. But the article was branded "illegal" and removed by the censors, bringing forth a rare protest from Caixin's editors.
"The struggle at the top is intensifying in the countdown to next year's 19th CCP Congress, where Xi Jinping aims to cement his control by elevating his supporters to leading positions," explained Vincent Kolo of chinaworker.info. "We are now seeing clear signs of cracks within the ruling elite, and these can widen significantly in the next period no matter how hard Xi attempts to tighten the screws," he said.
Xi's anti-corruption campaign – the most sweeping for decades – has helped him to consolidate power so far. But the worsening economy has undoubtedly encouraged rival factional interests to offer greater resistance. The struggle between local governments and the centre is also set to sharpen over the regime's calls for the mass closure of 'zombie' companies involving up to 6 million layoffs.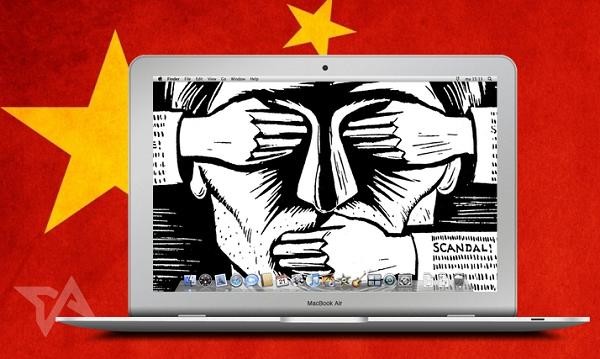 String of disappearances
Jia Jia's arrest came after he apparently tried to warn a former colleague who works as an editor at the state-run Wujie News, after Wujie had re-posted the open letter calling for President Xi to resign. The anonymous petition criticised Xi's handling of economic affairs and stated that more and more factions oppose his tightening grip over discussion within the CCP. It accuses Xi of "condoning of a personality cult" and creating a "one voice party method".
Jia's lawyer Yan Xin told Reuters that Jia, "had told him that he had no connection to the letter." Initial reports said Wujie's website had been hacked although this was later denied.
According to friends, Jia's wife received a call from him on Tuesday evening (15 March) at Beijing airport saying he was ready to board his flight. But Jia was seized before boarding. His lawyer issued a statement on 21 March confirming he was being held by police. It is possible that although Jia seems to have had no direct involvement with the petition, the authorities want to try to extract information from him as to which individuals are involved. In this case, further arrests are likely.
The case is the latest in a creeping campaign of terror by Chinese security forces against dissidents. In the past six months Xi's crackdown has even extended overseas outside the jurisdiction of the Chinese state and includes foreign nationals. In the most famous case, five Hong Kong book publishers who specialise in salacious books that ridicule the Chinese leaders, disappeared and later resurfaced in Chinese custody. Two of the five hold foreign nationality. The booksellers have since appeared making televised 'confessions' which is another increasingly common political tool of the Chinese authorities to force their victims to incriminate themselves.
Chinese police are required by law to notify the family of detainees within 24 hours except if the case touches upon national security. This has not happened in any of the above mentioned cases – yet another example of the flagrant abuses that are a daily occurrence in China.
The detention of Jia Jia is another sinister chapter in the repressive rule of Xi Jinping. These anti-democratic measures are Xi's way to break down any resistance and force through the anti-working class 'supply-side reforms' his government stands for. This aims to make the working class pay – through unemployment and reduced wages – for an economic crisis created by the CCP and its slavish pro-capitalist policies. But Xi's regime is acting more from insecurity than strength – the road he has taken will lead to massive social and political upheavals.