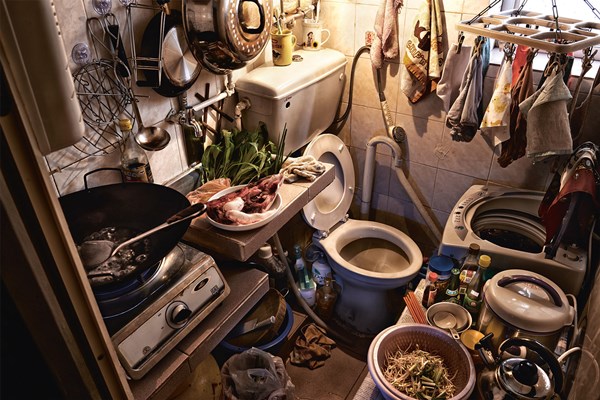 Rich officials free to illegally expand their mansions while the poor have nowhere to live
Pasha, Socialist Action
For the eighth consecutive year, Hong Kong has won the title for the world's most unaffordable housing. According to Demographia, the average price of a flat in Hong Kong last year was 19.4 times the average annual income, up from 18.1 times in 2016.
At the same time government figures show that 209,700 people live in the sub-divided units. These 'homes' have an average per capita living space of only 57 square feet (5.3 square metres).
"Market needs"
Since 2012, the average cumulative rent increase for sub-divided units is 56 percent, while average residential rents increased 21 percent.
The reason is that housing is a necessity – and in Hong Kong's tight housing market a large number of people are in need. Many grassroots tenants who have failed to get public housing can only afford sub-divided housing. Property owners are sub-dividing more and more flats to maximise profits.
The Government has no intention of solving this problem. Chief Executive Carrie Lam Cheng Yuet-ngor is no more likely than her predecessors to take action against excessive house prices, confining herself to saying she will ensure adequate land supply to "meet market needs". But the housing problem in Hong Kong is not a shortage of land, it's a lack of cheap public housing.
The average annual supply of public housing for the 2016-21 period will be only 14,400 units – far short of the government's 20,000 annual target. In her most recent policy address, Lam announced the new 'Green Form Subsidised Home Ownership Scheme', which involves turning part of the planned public housing into privatised units. This will reduce the real completion rate of public housing to below 10,000 units annually. At present, nearly 283,000 households are waiting for public housing and the average wait is 4.7 years.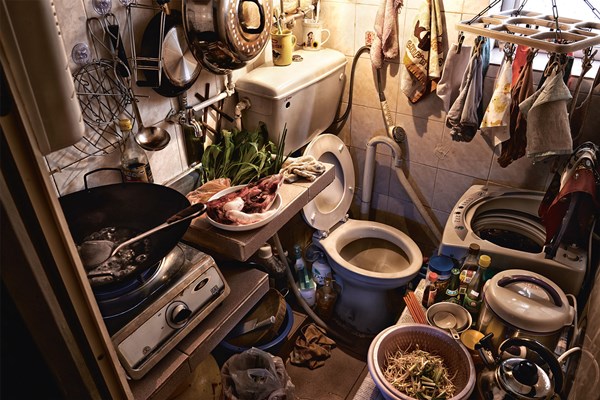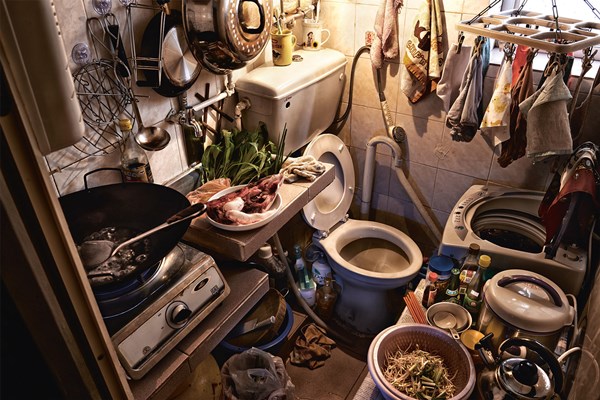 Justice Secretary
Justice Secretary Theresa Cheng Yeuk-wah is mired in scandal over numerous illegal constructions at her homes. She also made use of legal loopholes to evade paying HK$6.7 million in stamp duty last year. This shows that the laws and so-called 'spicy' market restrictions of the government have no meaning for the rich, because they always have the means to evade them.
Housing is a human right, not a commodity, and Socialist Action calls for rigorous rent control and a massive programme to construct affordable public housing. Only by taking the property developers and the banks into democratic public ownership can the working class majority democratically plan land and urban development – to root out speculation and ensure housing meets the needs of the public rather than the profits of the tycoons.
Interview with a refugee living in a sub-divided flat
Jenny, a refugee from Indonesia, lives in a sub-divided flat with an area of just 150 square feet in Sham Shui Po. The city's high rents mean she can only afford the worst living conditions.
"I have lived in this place for two years. The government does not allow us [refugees] to work so we can only rely on the HK$1,800 housing allowance and can only afford the worst sub-divided flats. Our monthly rent is HK$4,800.
"What I hate most is that whenever it rains heavily, the toilet leaks and floods the entire room. The room only has one window, meaning poor light and ventilation. There's a smell of mould. I'm worried about my child growing up in this environment. Her mood is sometimes unstable and it may be caused by our living conditions.
"If the government gave refugees the right to work we could seek a better life. If we could get public housing, my child could grow up in a healthy living environment."