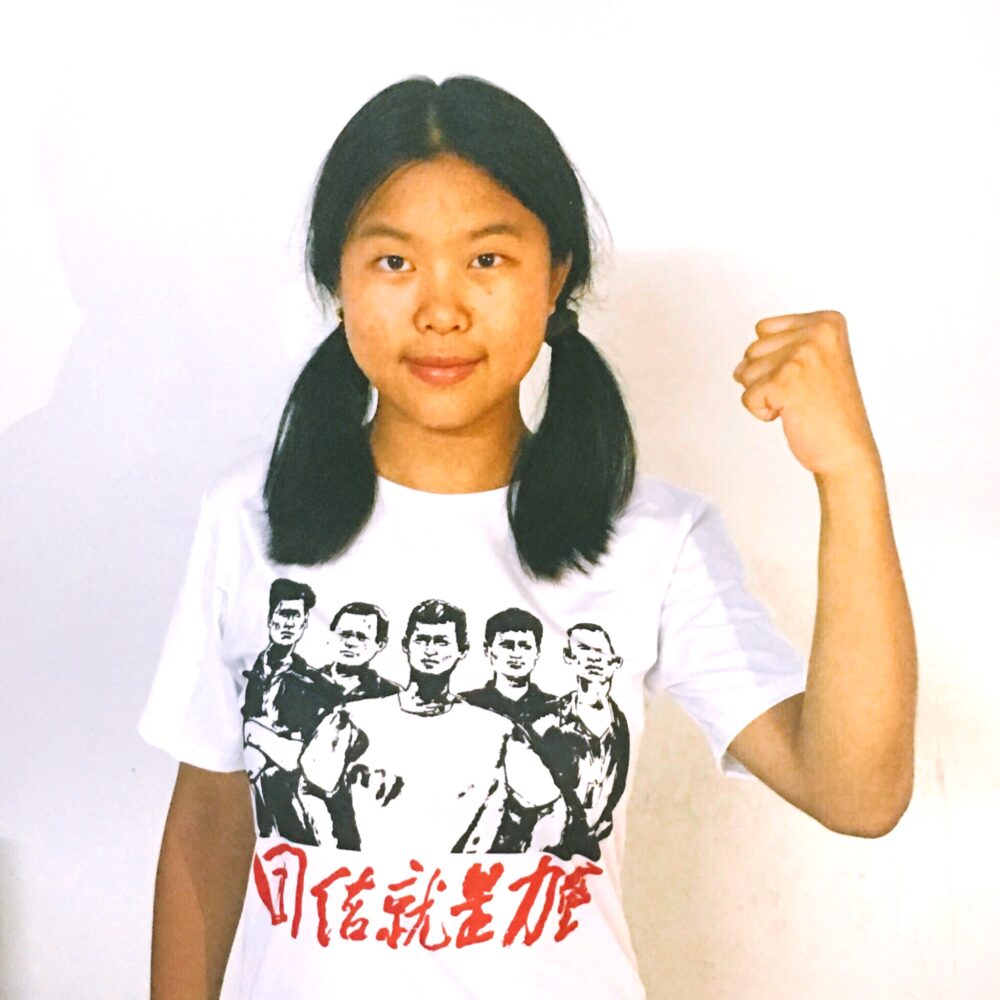 The whereabouts of 24-year-old Jasic activist are still unknown
Luo Ding, chinaworker.info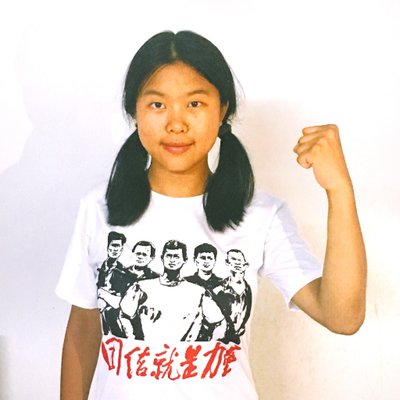 Yue Xin, who graduated from Peking University last year, has been under secret detention since she was arrested on August 24, along with around 50 other students and youth of the Jasic Support Group (JSG). Yue's current whereabouts and condition are unknown. An online campaign, "Looking for Yue", has been launched to demand her release.
Before the Jasic workers' struggle, Yue became well known in the #MeToo movement in China. In April 2018, Yue together with another seven students from Peking University demanded the university authorities make public documents related to a rape case at the university 22 years ago.
Just prior to this, in a post on social media, a woman said a professor had raped her friend in 1996 and slandered her as "insane". Eventually, her friend committed suicide. The case became an important part of China's #MeToo movement. Peking University released a disciplinary document from 1998, which said that the student had asked to establish a "love relationship" with the professor and made no mention of rape or a sexual relationship. The punishment was only for "improper behaviour". This document has met with widespread public suspicion.
Threats and pressure
The day after the release of this document, Yue and other students submitted an application to the university authorities asking for the disclosure of all related documents. After that, Yue and the other students faced constant harassment and threats from university officials and instructors to pressure them to withdraw the application. This included the accusation of "colluding with foreign forces" and threats they would not be allowed to graduate. On April 20, the university authorities issued a reply which in fact said nothing. Two days later in the middle of the night, Yue's instructor brought her mother to her dormitory and insisted Yue delete all materials related to the application and promise not to continue the action. Later she was taken back to her home.
Yue protested, saying officials were distorting the facts and had caused her mother to suffer a mental collapse. She won lots of solidarity from within and outside the university. Solidarity posters went up on the campus but were soon removed. Her name also became a 'sensitive word' banned on China's social media.
Yue's intervention in the Jasic workers' struggle, in Guangdong province, as a leading figure of the JSG, shows the process of fusion of different aspects of mass struggles, against the background of a significant radicalisation of youth and workers in China.
In Shenzhen, especially after the abduction of another female activist Shen Mengyu, whose current whereabouts are also unknown, Yue played an outstanding role making public speeches, articles and doing media interviews in solidarity with workers at the Jasic Technology factory who faced police repression for attempting to build an independent trade union.
On August 24, police made mass arrests in an early morning raid on the JSG's makeshift headquarters. Shortly after this crackdown, at the collective detention site, Yue endeavoured to keep up the morale of other arrested activists. Although her 'open letter' to Xi Jinping, which expressed 'loyalty', or illusions, in the so-called 'communist' regime (possibly this was an attempt to protect the JSG's struggle against state repression), her courageous support and efforts on behalf of the workers' struggle deserve respect.
Socialists and chinaworker.info stands for coordinated, organised protests by the left against the continuing state crackdown aimed against left-wing youth and mass struggles, such as the recent crackdown on left student societies at universities across China, which includes the round-up of more than ten students and workers linked to the Jasic struggle. Alongside a united stand against state repression, political differences in terms of programme, analysis and tactics can be debated out in a democratic way.
Independent unions
Yue Xin, together with Shen Mengyu, Gu Jiayue, and many of their fellow JSG activists, are still under secret detention, which may lead to more serious persecution in the future. Gu was arrested on August 24 in Beijing by Guangdong police. She was involved in the Guangdong Maoist reading circle incident of late 2017 and early 2018, when several Maoist youths were arrested or wanted on accusations of "assembling a crowd to disturb order in public places". The arrest of Gu in August was partly a 'repatriation' ordered by Guangdong authorities for the former event. At the same time, four Jasic worker activists are awaiting trial: Liu Penghua, Mi Jiuping, Li Zhan and Yu Juncong. The charge against them has been changed from "picking quarrels" to "assembling a crowd to disturb order in public places", with the highest sentence raised from five to seven years in prison.
We socialists demand the immediate release of all arrested workers and youth from the Jasic struggle, and immediate full democratic rights in China, including freedom of speech, the press, assembly and demonstration. Crucially, we call for the right to establish independent democratic trade unions and political organisations. We call for the left in China, around these demands, to build up a coordinated and organised movement against the dictatorship and the capitalism, which the CCP protects and on which its rule rests.