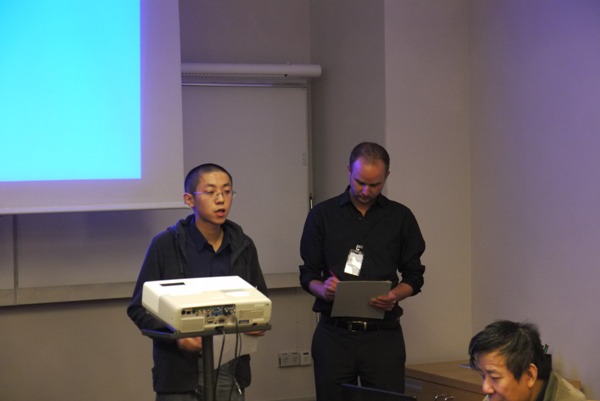 How the security police operate
CWI reporters in Stockholm
"I was warned that I could get several years in prison for 'contact with a banned organization' and for 'crimes related to national security.' Zhang Shujie, a socialist from China, gave witness at a hearing at the Swedish parliament on Thursday. Repression in China increased sharply in 2011 due to the regime being frightened after revolutions in Egypt and Tunisia.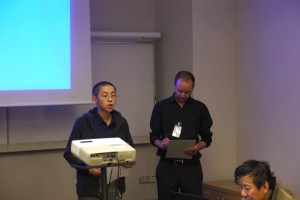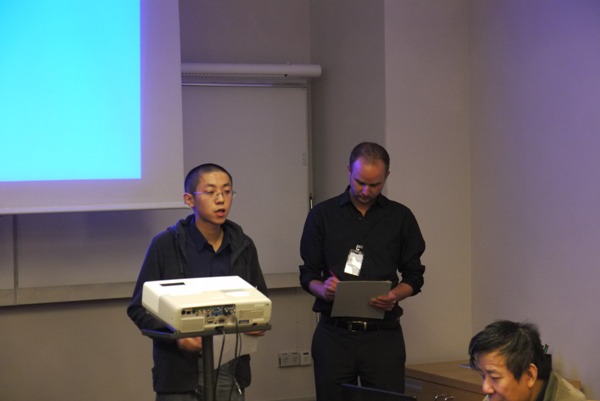 The long distance guest "Long Hair", Leung Kwok-hung, socialist and member of Hong Kong's parliament, called on Sweden's politicians and authorities that Zhang must be granted permit to stay in Sweden. "Long Hair" told the audience about a friend of him who in the 1980s was arrested in China and refused to work for the secret police as a spy and was sentenced to 10 years in prison.
The hearing on the struggle for democratic rights and the Chinese state repression was organised by the Left Party and its spokesperson on refugee policy, Christina Höj Larsen. Other speakers included representatives of the Independent Chinese Pen Club, Amnesty International and the experienced lawyer in many refugee cases, Sten De Geer.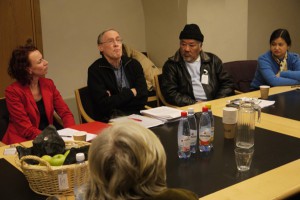 Zhang was the first speaker
"In early 2011, the Chinese dictatorship was terrified of the waves of global protest coming from Egypt and Tunisia. And almost exactly 11 months ago, I was arrested and accused of having links with a "banned organisation", the CWI. I was taken secretly by police from State security Bureau to a hotel. Police performed a full body cavity search and took out my belt, mobile, keys and others things in my pockets."
Nobody knew where he was and the police threatened that they could hold him indefinitely, he could "disappear". He was interrogated for nearly 30 hours, often standing, without food and without his glasses.
The police demanded information about the CWI in China and Hong Kong, Socialist Action, but also the legislator "Long Hair" Leung Kwok-hung, in Hong Kong. They threatened Zhang with a long prison sentence.
"With no alternative, I agreed to the police demands at that time. However, I contacted my CWI friends secretly the day after the summons, and told them what happened. "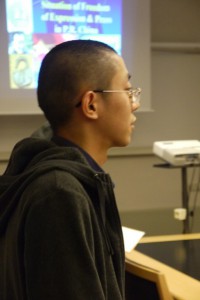 "Rather than become a spy for the dictatorship, I chose to leave China – to break from the chain the police had placed around my neck. This was the only way I could defend my right to speak out; not to be silenced as so many are being silenced by state repression."
The opportunity arose when police pushed for him to go to a meeting in Hong Kong to spy on the participants. He was able to escape with the help of Joe Higgins, member of the Irish Parliament and "Long Hair".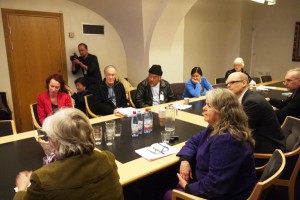 Zhang also gave the political background to the regime in Beijing is afraid of socialists and workers' struggles:
"One reason why the Chinese government is able to exercise this degree of repression today is that most countries and governments are far more concerned about business than repression, torture, or dictatorial rule. So, the dictatorship is well supported outside China, by the big corporations. In return, these corporations have made China the world's sweatshop." Zhang has written articles and has co-authored a book on the workers' situation and struggles:
"The situation is so bad that workers have even threatened to commit mass suicide, as we saw in Hubei province at the start of this month.of  This was at Foxconn – the Taiwan-owned company that makes iPhones for Apple. The boss of Foxconn last week told the press it was hard to manage 'one million animals' – he was talking about his 1 million employees in China!"
"Political change – real democracy – will not come from above, as a gift from so-called 'reform-minded' leaders. This is true in China and everywhere else – as we are seeing in Egypt. Democratic change has always come from below – it must be won through mass struggle."
"This is why I am a socialist – an international socialist – and this is why I have been persecuted by the Chinese police state."
Christina Höj Larsen, Left Party MP, thanked for his testimony:
"I want to thank especially Mr. Zhang Shujie for his very courageous and personal speech that gave a picture of what life is for many in China."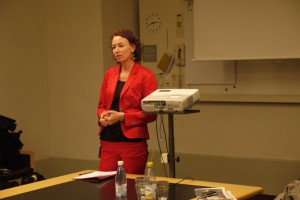 Zhang Yu from the Independent Chinese Pen Centre showed how the penalties for government critics have become harder in recent years. The most famous, Liu Xiaobo who received the Nobel Peace Prize in 2010, was sentenced in 2008 to 11 years in prison and his wife disappeared a year ago. It's the same with several other convicted – such as Uighur Hailate Niyazi and Dokru Tsultrim who sounded the alarm after the earthquake in Yushu – nobody knows where they are. In the last month, three dissidents have been sentenced to between 9 and 10 years in prison, including for "contact with a Chinese organisation based abroad."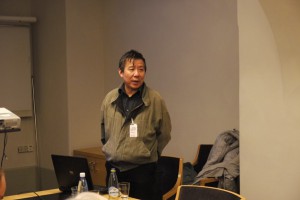 The severe sentences of many writers are well-known. If anything, the regime fear workers' struggles even more and there are numerous worker activists that are victims of state repression.
"Long Hair" Leung Kwok-hung, compared with the two Swedish journalists who recently were sentenced to 11 years in prison in Ethiopia, Martin Schibbye and Johan Persson, and said that Sweden must demand freedom for them, but equally allow for Zhang Shujie right to stay in Sweden .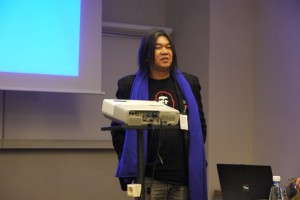 "Zhang is one of the victims of the escalating repression in China. Domestic security in China this year for the first time has a budget larger than the military budget. 1.3 million websites were closed in 2011", said "Long Hair", who also told that he is forbidden to visit China since two decades.
Elisabeth Löfgren, press officer at Amnesty International in Sweden, gave examples of how major IT companies like Yahoo and Google are sitting in the lap of the regime in Beijing. "Money talks," she said.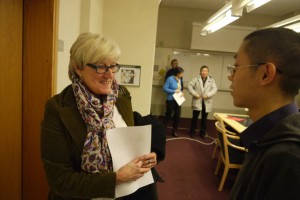 "130 people were arrested after the call for a protest in February last year", said Elisabeth Löfgren. Another example is Chen Wei, who recently was sentenced to 10 years in prison after publishing an article on the internet. Another activist, lawyer Chen Guangcheng, is surrounded by up to 100 security guards who beat any visitors to his residence.
The MPs and journalists who attended the hearing received extensive information about the increased repression in China. Zhang Shujie was able to receive strong support of his appeal:
"I intend to campaign to expose the true role of the state security forces and a dictatorial regime that has nothing in common with socialism or the interests of workers and the poor."