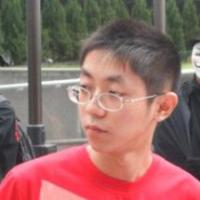 Forced to flee China due to state persecution of socialists and left activists
chinaworker.info
We just learned the great news: Zhang Shujie, 24-years old, who was persecuted by the Chinese dictatorship for his socialist ideas, has been granted asylum.
This is a great victory for the Committee for a Workers' International (CWI) and a tribute to its solid traditions of always rallying to defend persecuted comrades. Thanks especially to the leadership of the CWI and its sections in Sweden and Ireland, as well as many others too numerous to mention who have assisted in Zhang's campaign. Hong Kong legislator 'Long Hair' Leung Kwok-hung (pictured with Zhang in Sweden) also played a prominent role in Zhang's support.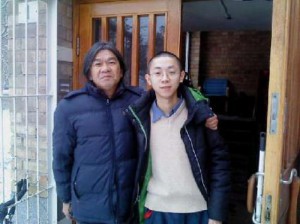 Zhang Shujie was forced to flee China via Hong Kong in 2011 after being arrested and threatened with serious charges for his political activity. Security police threatened to charge him among other things with "membership of an illegal organisation" which carries a sentence of up to 10 years in prison. They thus attempted to blackmail him into becoming a spy against CWI comrades and other socialists. Rather than succumb to this pressure Zhang organised to escape from China.
The decision to grant Zhang asylum means he can now play an even more active role in spreading socialist ideas and supporting workers' struggles in China and elsewhere, through the chinaworker.info website and the Chinese-language Socialist magazine. These publications are banned in China but this has not prevented them attracting a growing following via the internet as more and more especially among the younger generation look for alternatives to the pro-business and anti-poor agenda of the dictatorship.