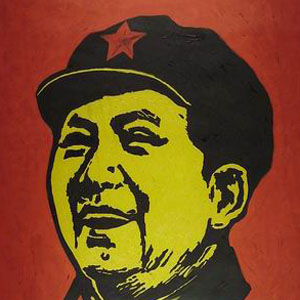 Billionaires' fortunes have increased by almost 17 percent in a year while the poor get poorer
chinaworker.info
Mao Zedong's granddaughter has climbed into the ranks of China's richest people. Kong Dongmei, granddaughter of the 'great helmsman', and her husband Chen Dongsheng, have amassed a combined wealth of five billion yuan (US$820 million), according to the Guangdong-based New Fortune magazine. Their personal fortune, which includes ownership of China's fourth largest insurance company, places the pair at number 242 in the magazine's annual ranking of China's super-rich. Kong, who like many descendants of top Chinese leaders, graduated in the US, also owns a Beijing bookshop aimed at "protecting Communist culture" according to the South China Morning Post.
The revelation that one of Mao's descendants ranks among China's billionaire elite has fired public debate about the rise of princelings – also known as 'red aristocrats' – within the nominally 'communist' state. The princelings are descendants of former top Communist Party (CCP) officials. Today they wield virtually untrammelled wealth and power, owning or controlling important economic sectors and increasing their hold over the party-state machinery.
For the first time, the princelings are in a majority in the CCP's decisive politburo standing committee, occupying four of seven seats including head of state Xi Jinping, whose father was a famous general and vice-premier under Mao. Xi's family command a fortune estimated at $376 million, according to a high profile Bloomberg report last June.
The latest wealth findings disprove claims made in 2009 by another grandchild of Mao, Major General Mao Xinyu. "The Mao Family heritage is honest and clean. None of the Mao family members have entered business. They all live on their modest salaries," said the general, who is not taken very seriously by the Chinese public.
New Fortune's list of China's top 500 billionaires, published on Wednesday, shows a big increase in the wealth of billionaire entrepreneurs. This is "despite a perception that private businesses may be struggling" noted the government-run news portal china.org.cn. The new list records an average wealth increase of 16.7 percent among the richest 500 Chinese, to 7.16 billion yuan, This year, no one made it onto the list without at least 3 billion yuan in investible assets, A decade ago there were only ten individuals in China worth more than 3 billion yuan.
"It seems self-contradictory that Chinese billionaires are enjoying a heyday while the country's economy is said to be slowing down, but list maker New Fortune Magazine said that was due to the Matthew effect, a phenomenon under which the rich get richer while the poor get poorer," noted China.org.cn.
China has one of the most extreme wealth gaps in the world. The government is so sensitive on this subject that official data have not been published for several years. Last year, a think tank under the central bank produced a report putting China's Gini index, a widely used measure of wealth inequality, at 0.61. Anything above 0.4 is regarded as a serious warning of social and political instability. Only around ten countries have a Gini rating as high as China's. The pro-capitalist policies of the CCP have enriched a small well-connected minorty, while burdening the masses with runaway costs for basic needs such as education, healthcare and housing.