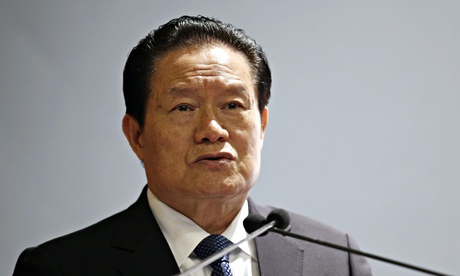 Former security chief is the most senior scalp to be claimed by Xi Jinping's anti-graft campaign
chinaworker.info
It was officially announced today that former security chief Zhou Yongkang is under investigation for "serious disciplinary violations" – CCP-speak for corruption. The announcement has been expected for a long time, with news reports that Zhou and most of his family have been under house arrest since last year. Zhou was a member of the ruling CCP's all-powerful Politburo Standing Committee until 2012. He is therefore the most senior government figure to be purged for corruption since the state was founded in 1949.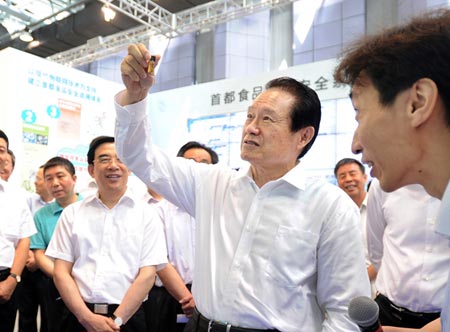 Under Zhou's watch as head of the CCP's security apparatus from 2007 to 2012, spending doubled on internal security (police, paramilitary police, courts, prisons and surveillance). The security budget has been larger than the military budget for each of the past three years, and this year, no overall figures have been published on grounds of their sensitivity, suggesting the massive spending spree has continued as Xi Jinping's regime attempts to tighten its control and stamp out all forms of organised opposition to the CCP dictatorship.
Read our earlier articles for an analysis of the purge of Zhou Yongkang and how it features in the power struggle currently raging inside the Chinese regime:
Zhou Yongkang: Has Xi caught a 'tiger'?