Chinese regime cranks up stimulus spending to 2009 levels – a sign of confidence or desperation?
This article is an abridged version of the Editorial in Socialist magazine (CWI Chinese language journal《社會主義者》) issue 37, May-June 2016
In China, the CCP regime "is entering dangerous territory" says Professor Steve Tsang of Nottingham University. Tsang, correctly in our opinion, told the South China Morning Post that the National People's Congress (NPC) in March, "revealed signs of weakness and paranoia." The strike by the mineworkers of Heilongjiang, which acted like a flash of lightning over the NPC meeting and a warning of what lies ahead, is one of the most important developments since Xi Jinping came to power.
Rather than securely exercising his 'strong man' role as the media claims, Xi's position is not unchallenged. The economic crisis has further increased top-level tensions and sapped the credibility of Xi's policies. Witness the frenzied manhunt and crackdown after an open letter calling for Xi to step down, and signed by "loyal CCP members", briefly appeared on a government-linked website. The open letter may have been the work of high-level factional opponents of the president. It is quite likely that the internal power struggle will resurface in the run up to the 19th CCP Congress next year, when five of the current seven-man Politburo Standing Committee must be replaced.
Despite some less bad economic data in April and a concerted 'PR' campaign by the government to present first quarter GDP growth of 6.7 percent as a "good start", the real state of China's economy remains dire and Beijing's data is less trustworthy than ever. This is not purely a Chinese problem but reflects the impasse of global capitalism, suffering potentially the worst crisis in its history. Only massive state interventions – unprecedented money printing by central banks – averted a 1930s style Great Depression in the aftermath of the global financial crisis. But this nightmare scenario cannot be ruled out in the years ahead. Between 2007 and 2015, global debt grew by US$57 trillion – the equivalent of five Chinas. Mirroring China's problems, debt levels continue to rise while global growth slows to a trickle.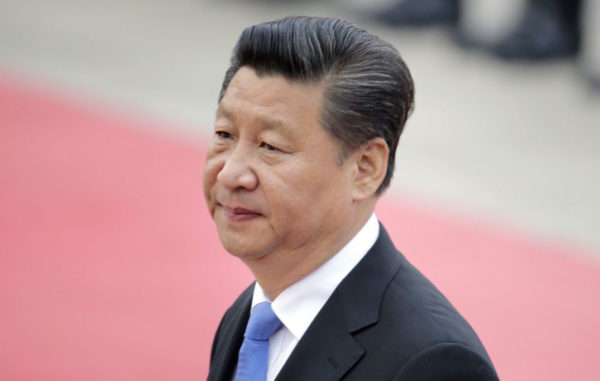 Record credit expansion
The CCP regime cannot escape from an economic dilemma of its own making. On a capitalist basis, China must swallow painful and politically explosive restructuring, or it will face a debt mountain so large that a financial crisis becomes unavoidable. It need not be this way as we explain in this issue of our magazine. But the alternative, a democratic socialist economic plan, is a closed book to the CCP regime. Instead, the government resorts to even more debt to avoid a sharper drop in GDP. This is stoking bigger problems down the road.
Li Weisen, economics professor from Fudan University, compared the government's policy to "smoking opium to look healthy". Banks extended a record 4.61 trillion yuan of new credit in the first quarter of 2016. This exceeds even the 4.58 trillion yuan of new loans in the first quarter of 2009, when China launched its giant stimulus programme.
"Beijing is buying time in a Faustian Pact that grows more dangerous every month," wrote Ambrose Evans-Pritchard, the international business editor of the Daily Telegraph (UK). "Not even China is immune from a financial crisis, even though the banking system is an arm of the Communist state. My own assumption has always been that China's denouement would be a slide into stagnation, a slow virus à la Japonaise. This may be too sanguine."
Hong Kong – a time bomb for Beijing
The economic tremors from China will have a decisive impact on Hong Kong, giving a further twist to the sea change in political consciousness that has taken place. The fragmentation of Hong Kong's political map is accelerating. There is unfortunately no working class political voice to act as a rallying point for opposition.
The 'CY' [Chief Executive Leung Chun-ying] era, which Beijing may decide to terminate in 2017, has been an unmitigated disaster for the ruling class. While the 'Umbrella' mass protests, due to a lack of leadership and revolutionary strategy, failed to achieve change, this frustrating experience has left a legacy of seething hostility towards the government.
CY's 'success' has been to shatter the relatively stable two-bloc system of old, conjuring up new forces that make ruling Hong Kong – by an unelected pro-CCP clique – much more difficult. The idea of independence, and not just 'localism', is no longer a fringe opinion. This can become a time bomb for Beijing in the years ahead.
It is to address these new challenges, and the urgent need to build a powerful socialist alternative, that we have changed the format of Socialist magazine, increasing the space for more contributors and a wider range of issues. This also reflects the growth of our organisation in the past year, with new supporters and sympathisers.
Don't stand on the sidelines – you too can support our struggle with a donation to build a stronger socialist voice. Or better still, join the CWI and add your voice to our struggle.
If you want more information about the CWI and its Chinese section or to order Socialist magazine (available in Chinese and English) contact: [email protected]