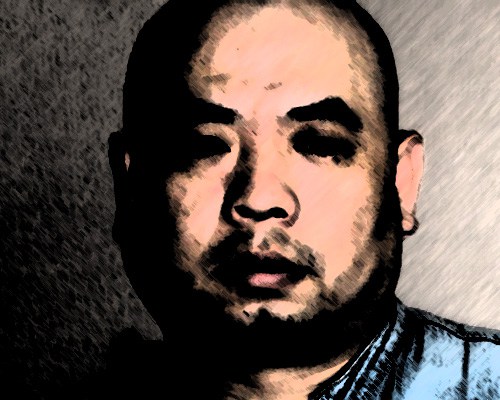 State using systematic frame-ups and 'carrot and stick' methods to extract confessions
Adam N. Lee, chinaworker.info
On 26 December, the blogger Wu Gan, known by his online nickname Super Vulgar Butcher, was sentenced to eight years in prison by a court in Tianjin. This was the harshest sentence to be passed so far in a state crackdown on activism that began more than two years ago. It is common practice for China to hold trials of high profile dissidents during the Christmas period, to minimise international media coverage.
Wu was arrested in May 2015, two months before a major crackdown was launched against a group of around 250 lawyers and activists. Known as the '709 incident', these mass arrests marked an escalation of state repression under 'strongman' ruler Xi Jinping which has since further intensified. China is currently experiencing its most severe repression since the post-1989 crackdown. Wu worked for the Beijing Fengrui law centre which was a major target of the '709' crackdown.
Refused to plead guilty
Unlike many other arrested dissidents, Wu Gan refused to plead guilty to charges of "subverting state power". The court's sentence was meant to send an unmistakable signal to anyone who would dare to challenge the CCP (so-called Communist) regime's authority, his lawyer told AFP.
Wu was an outspoken social media figure whose biting criticisms of Chinese society and politics, often laced with strong language, irked the regime and its censorship machine. He championed many cases of human rights abuses in China. The prosecution accused him of "hyping up hot incidents" and "spreading fake information."
The vicious sentence imposed on Wu is indicative of a wider pattern as the regime becomes more repressive. In recent years, the state has used humiliating televised 'confessions' to provide justification for its repressive policies. These 'confessions' not only obviate the need for actual proof, but are also scripted by prosecutors to include denunciations of "foreign forces" and tributes to the "wisdom and fairness" of the CCP dictatorship. The confessions have therefore become an important ingredient in the state's nationalistic and authoritarian propaganda.
"I will be convicted not because I am really guilty, but because of my refusal to accept a government-appointed lawyer, plead guilty in a televised propaganda confession, and for exposing torture, mistreatment and violence and prosecutorial misconduct," Wu said in a statement released through his lawyers ahead of his trial.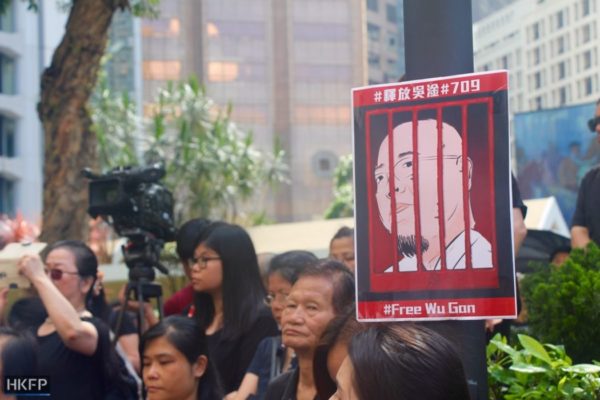 Political trials
Wu's refusal to incriminate himself was clearly the reason for this especially severe punishment. As his lawyer Yan Xin pointed out the sentence was intended to set "an example so other activists will say they are guilty when accused of crimes against the state".
"It's clear [Wu] was sentenced so harshly because he refused to plead guilty," he said.
The political nature of this verdict is illustrated by a very different sentence passed down on the same day for another dissident, the former human rights lawyer Xie Yang. Xie pleaded guilty to "inciting subversion of state power".
"The starkly different outcomes in the cases of Wu Gan and Xie Yang is an example of the state's prosecution machine using a carrot and stick approach in order to force confessions from its victims," said Vincent Kolo of chinaworker.info. "Clearly, these are show trials worthy of Joseph Stalin," he said.
Xie, who was also arrested in the 2015 crackdown and released on bail after his trial in May, was spared further jail time, evidently as a reward for self-incrimination.
Nationalist propaganda
The court in Changsha alleged that Xie had been "long influenced by anti-China forces" and had "travelled overseas several times to receive training organised by anti-China forces and seek links with subversive forces, both domestic and overseas."
In a video shown on the court's social media page, Xie retracted an earlier statement that he had been tortured. Previously he accused police of using "sleep deprivation, long interrogations, beatings, death threats, humiliations". This – very credible – account led a number of international human rights campaigners to petition on Xie's behalf, including Amnesty International which designated him a prisoner of conscience.
Yet at his trial Xie claimed, "On the question of torture, I produced a negative effect on and misled the public, and I again apologise."