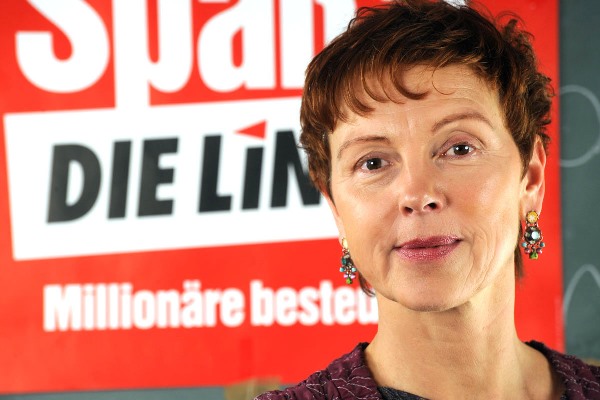 International solidarity with Hong Kong's democracy struggle is spreading
Socialist Action reporters
Stop Repression in Hong Kong is a campaign initiated by Socialist Action with the support of international left organisations and individuals.
"Hong Kong's hard won democratic rights are being shredded in the interests of the Chinese dictatorship which is simultaneously presiding over the most severe crackdown in China since the crushing of the 1989 mass democracy movement", says the group's online petition which is translated into ten languages. Among those who've signed are leading trade unionists in Britain, Mexico and South Africa.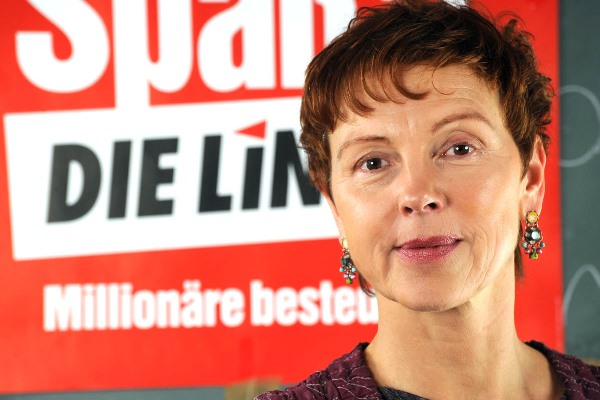 Five members of the German Bundestag (parliament) from the Left Party Die Linke have signed the petition, including Sabine Leidig (pictured). Six MPs in Ireland have also signed. The campaign plans to organize meetings at universities around the world to inform about the crackdown in Hong Kong. Protests in 22 cities around the world last October will be followed with more protests in coming months.
Facebook: https://www.facebook.com/hkrepression
Website: http://www.stophkrepression.net