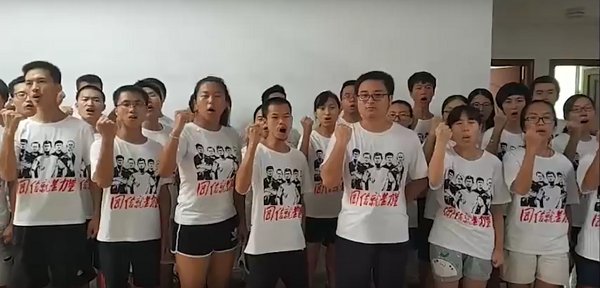 Statement by chinaworker.info in protest against the police arrests of the Jasic Technology solidarity group [This statement has been amended from the version originally issued on 25 August to include the reports of arrests made in Beijing]
On 24 August at 5am, riot police broke into the meeting place of the Jasic Technology solidarity group in Huizhou, Guangdong. At the same time arrests were also made in Beijing, showing this was a nationally coordinated action by security forces and not just sanctioned at the local government level in Guangdong. In Shenzhen, ten workers and over 50 students and youth were arrested, including workers who had previously been arrested on 24 July and then released on bail: Lan Zhiwei, Yu Kailong and Yu Weiye. Arrested students included Yue Xin, Zhan Zhenzhen, Feng Ge of Beijing University, and other students from Renmin University and Nanjing University. Moreover, two members of the solidarity group in Beijing who had earlier met with ACFTU (official so-called trade union) and All China Women's Federation as well as Gu Jiayue who was wanted for her involvement in the Guangzhou book study group (the target of several arrests in 2017), disappeared.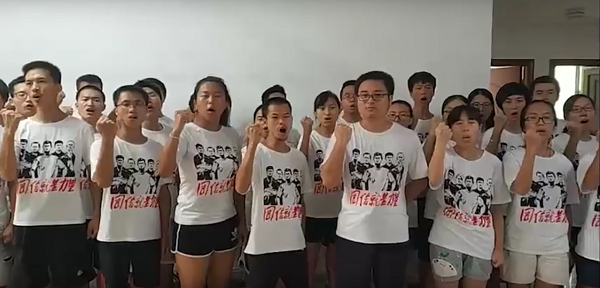 So far, over 70 workers and supporters have been arrested, including Shen Mengyu who was abducted on 11 August. Shen is currently being held in the Shenzhen Yinhu Convention Centre, her freedom and privacy are being seriously infringed. She is not allowed to leave her room and is being watched closely even when using the washroom.
Shenzhen Jasic Technology Co., Ltd. was named "National high-tech enterprise" in 2009, its CEO Pan Lei and human resources manager Guo Liqun are both delegates to the Shenzhen People's Congress. The workers of Jasic Technology attempted to build an independent union to fight horrible working conditions and harsh penalty rules. The workers faced brutal repression by the company and local government, around 30 workers are still being detained. Worker and supporters claimed they were beaten up by the police and gangsters; some were even tortured by the police during detention.
We demand the immediate release of all arrested workers and supporters, drop all charges against them! We support the struggle of Jasic Technology workers; we support their right to build independent unions, right to protest, right of association and all democratic rights.