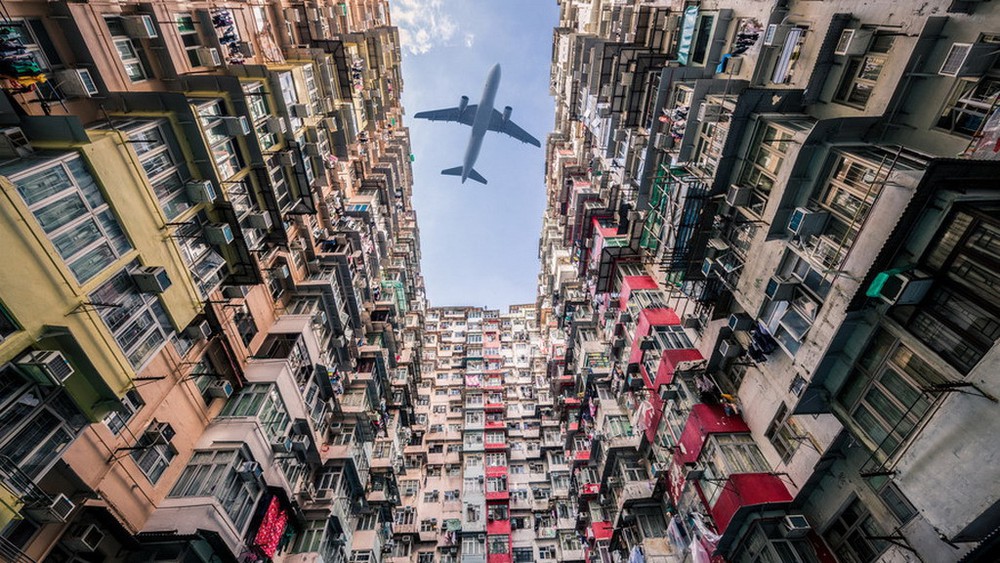 Hong Kong faces a housing emergency
Adam N Lee, Socialist Action
Year after year Hong Kong holds the number one ranking for the most unaffordable housing in the world.
For young people the situation is terrible. Three out of every four people aged 18 to 35 still live with their parents. In the UK the comparable figure is one in four and that's a new record.
The latest trend in Hong Kong is "co-living schemes" for young professionals. These are being marketed as a "lifestyle choice" but basically they are hostels designed to cram as many people into a tiny space, renting self-contained bunk beds. They're like an upmarket version of the city's notorious cage homes.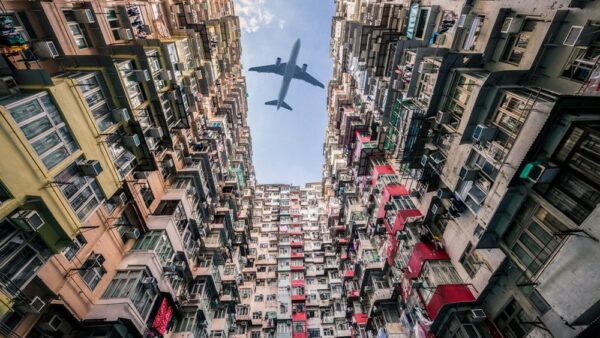 Co-living scheme
A "co-living scheme" recently featured in the South China Morning Post costing HK$3,500 per month to rent a windowless space measuring two meters wide and one meter high.
"At least I am able to sit up straight in my cabin without hitting my head on the roof," 25-year-old Adriel told the newspaper. He works in the real estate sector but can't afford real estate. That's capitalism in a nutshell from a workers' perspective.
Hong Kong's housing emergency is a result of conscious political decisions by a government beholden to the capitalist property tycoons. Their profits always come first.
Crazy property prices
Hong Kong has more mega rich than any other city in the world and 70 percent of their assets are in real estate. According to Oxfam, the poverty NGO, there were 26 Hong Kong billionaires with a combined wealth of HK$135.3 billion in 2008 when the global banking crisis struck, but this rose to 67 billionaires with a total of HK$334.7 billion ten years later. They tripled their wealth while most of us are struggling to make a living.
And Hong Kong's crazy property prices are making the majority of people worse off. The purchasing power of the city's university graduates has fallen to just a quarter of what it was 30 years ago. This is according to 2019 study by New Youth Forum, a think tank.
In 1987, the median monthly income of university graduates aged 20-24 was HK$17,490. But this fell to HK$4,492 per month in 2017. Slow wage growth is one explanation, but skyrocketing property prices were the most important factor, they said.
The property tycoons have a complete stranglehold over Hong Kong's economy. They use higher prices to squeeze other economic sectors allowing them to get control over an ever bigger share of the total economic pie.
The old colonial government, facing mass unrest and challenges to British rule, introduced a series of 'keynesian' public spending programmes which included large scale public housing schemes. After the Chinese dictatorship took over, cementing strong links with the Hong Kong's big capitalists, there has been a massive shift of wealth from poor to rich. Public housing construction has slowed to a snail's pace. The housing waiting list is now 5.5 years on average, which is an all-time high.
We cannot put any trust in the government to find a solution. Mass struggle is needed, through marching, protesting, and building fighting organisations like trade unions, real student unions and a new workers' party. The big property companies and banks should be taken into public ownership under our democratic control. That way, housing would become available for everyone. Tens of thousands of cheap public housing for rent could be built every year instead of white elephant and luxury projects for the rich.
Fanling golf course – a small u-turn
In February, Carrie Lam performed an apparent u-turn and announced that part of the grounds leased to Fanling's elite Hong Kong Golf Club will be taken back by the government to use for housing construction. This is to defuse public pressure on the government, which previously rejected the idea. Only one-fifth of the 172-hectare golf course, an area mostly used as a car park, will be affected by the government's plan. So the mega rich club members won't be crying in their champagne yet.