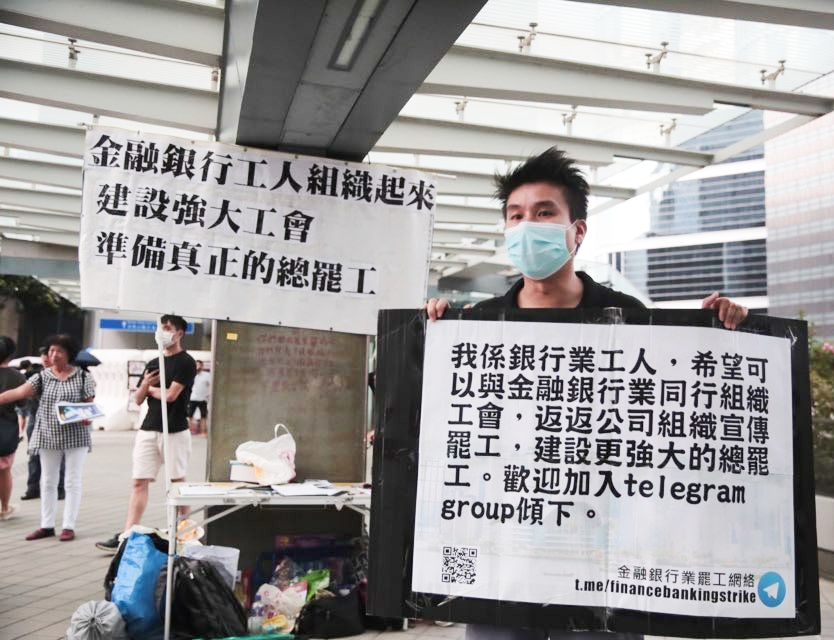 Sacked after participating in September general strike
Socialist Action reporters in Hong Kong
Hong Kong is facing wave of corporate 'white terror' – dismissals, spying and intimidation – against workers and trade unionists that voice support for the mass protest movement. Nathan Leung Lai Pong, a member of Socialist Action (CWI in Hong Kong) and an outsourced worker at HSBC, was dismissed on September 5 after participating in the general strike against the government two days earlier and giving media interviews about the need for a trade union for bank workers.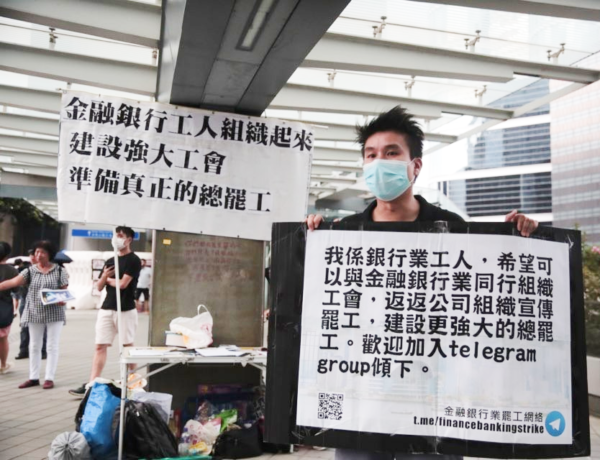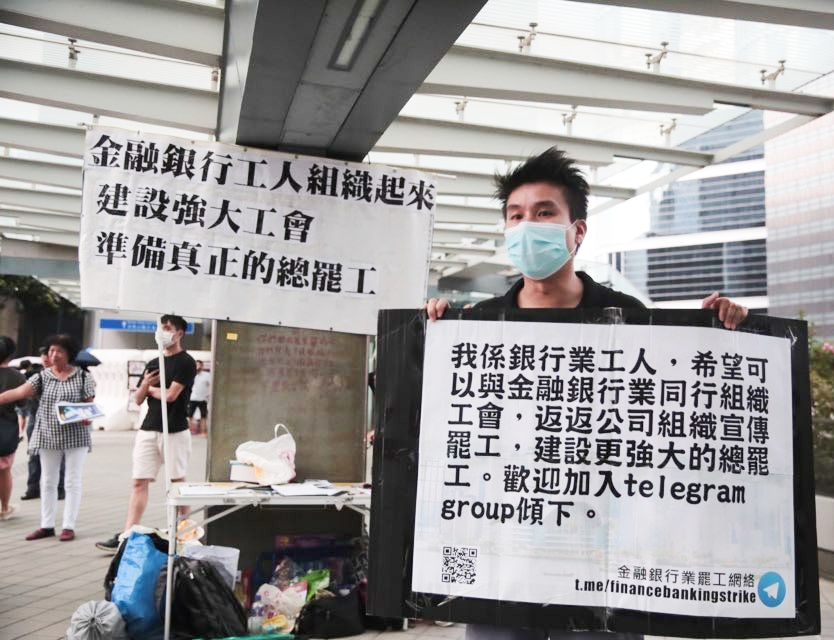 White terror of big businesses
HSBC is Europe's biggest bank and the fifth largest in the world, although four-fifths of its business is conducted in China and Asia. The company has become closely integrated with the Chinese dictatorship, with state-owned insurer Ping An now the largest single shareholder in HSBC.
In recent weeks, Hong Kong companies in many sectors have been encouraged by the Chinese regime to crack down against trade unions and workers participating in the mass protests, the general strikes (two since August 5), and even for voicing support for the movement on their social media accounts. This shows the strong links between big business in Hong Kong and the authoritarian regime. HSBC along with many other big companies have run paid newspaper adverts condemning the mass protests. It also reflects the fears of the capitalists that the traditionally weak trade unions in Hong Kong could be strengthened and radicalised as a result of the current mass protests.
A global downturn is coming, raising the prospect of layoffs, wage cuts and more austerity. In August, HSBC announced 4,000 job cuts in its global workforce. Companies in Hong Kong are utilising the regime's current crackdown against the mass protest movement to attack and weaken the trade unions. This is clearly shown in the airline industry where at least 20 workers have been sacked in recent weeks including the leader of one of the biggest unions for flight attendants.
International Solidarity
The CWI together with the Stop Repression in Hong Kong campaign is appealing for international protests against HSBC on October 2 in solidarity with Nathan Leung. We are urging trade unions, left and social movement organisations to join protests and send messages to HSBC, and to local media, strongly protesting against the attacks on trade union and democratic rights in Hong Kong.
Campaign material, placards in English and Chinese, leaflets, campaign artwork, will be available soon from worldsocialist.net, chinaworker.info and stophkrepression.net.