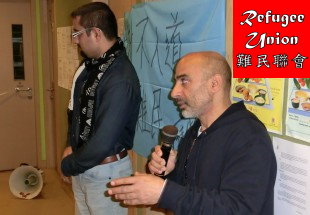 Refugee Union vows to continue and step up the struggle with new protests against rogue welfare company ISS-HK
Socialist Action reporters
On the seventh day of its round-the-clock occupation of social welfare offices in Hong Kong's Prince Edward district, the newly formed Refugee Union representing hundreds of refugees was ordered by the High Court to end its action and leave the premises.
ISS-HK, the aid group which is the focus of the protests, went to the High Court on Monday 17 February, to obtain an injunction against the occupation. In yet another example of the class-bias of the judicial system, the judgement also prevents those who took part in the protest from entering ISS-HK welfare offices without written permission. ISS-HK is a subsidiary of International Social Services, a Swiss-based NGO, which combines the roles of "aid group" and limited company. In 2006 it won the lucrative HK$203 million per year government contract to administer aid to around 5,000 refugees in Hong Kong.
"This court decision is the latest in a long line of pro-corporate rulings," said Sally Tang Mei-ching of Socialist Action, who is active in support of the occupation. "The dockworkers faced similar anti-working class rulings during their strike last year."
At meetings on Monday evening the members of the Refugee Union decided to continue their protest with new demonstrations planned for Tuesday 18 February.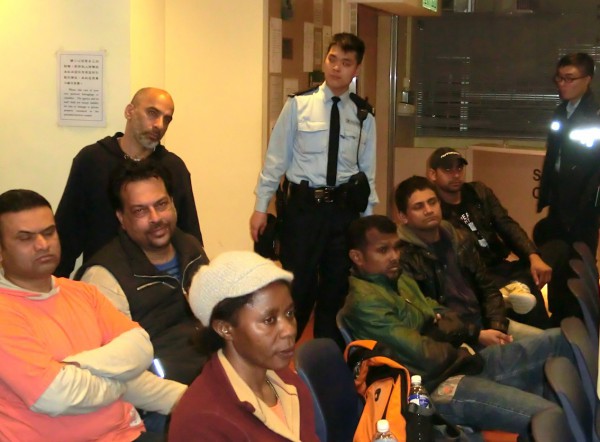 "This is not the end of our struggle, we will just change the tactics," said Raymond, one of the occupiers. "The court action shows that ISS-HK is feeling the pressure of our campaign and they should get ready to feel even more pressure in future," he declared.
The occupiers' complaints against ISS-HK range from manipulation of monthly food allowances to substandard housing and other malpractices. Last week a formal complaint was filed with the Independent Commission Against Corruption (ICAC), to demand that ISS be investigated.
"The refugees involved in the occupation deserve the full support of Hong Kong grassroots people and workers," said Sally Tang Mei-ching. "We have heard many individual complaints about ISS-HK failing in its responsibilities. We understand the anger of this very discriminated group and we are inspired by their courage and determination to fight for a fair deal," she said.
A new facebook page has been set up for the Refugee Union, to help publicise its coming activities. Please "like" and "share".