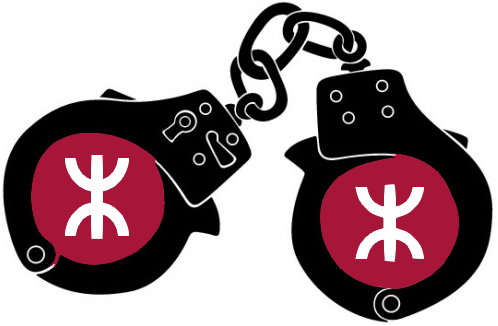 "A tool of the government's political crackdown" 

Adam N. Lee, chinaworker.info
Hong Kong's state-owned rail giant MTR has expanded aggressively overseas in the past decade. The company has exploited the worldwide mania for privatisation of formerly publicly owned transport systems to establish itself as a global force. It now derives one-third of its revenue from operations in Europe, Australia and mainland China.
"In Sweden, MTR is now the third biggest employer in the capital Stockholm," says Per-Åke Westerlund of the socialist party, Rättvisepartiet Socialisterna (CWI in Sweden). "Several groups of unionised workers have grievances against the company, which operates the Stockholm subway system, the capital's regional railway, and has also taken over national rail routes. This summer, MTR's subcontractor at the regional railway sacked 24 cleaning workers and cut working hours for another 41."
In Melbourne, Australia, MTR owns 60 percent of Metro, which operates the city's trains. In 2015, the company's attacks on working hours and conditions triggered the transport network's first strike since 1997.
12 October protests
Per-Åke and other activists will protest outside the Swedish headquarters of MTR on 12 October, as part of a global protest day against the increasing political repression in Hong Kong. Especially after mass democracy protests in 2014, known as the Umbrella Revolution, the Chinese dictatorship is determined to tighten its control over nominally autonomous Hong Kong by reining in its vociferous democracy movement. The past year has seen political show trials, imprisonment of democracy activists and a judicial "coup" removing six legislators – around one-fifth of the opposition ranks in Hong Kong's semi-elected Legislative Council.
Protesters believe MTR as a government-owned company (the Hong Kong government owns 76 percent of all MTR stocks) should be held to account for its actions. Internationally, the company is sensitive to adverse publicity especially when its record on industrial relations is already heavily criticised. Campaigners who support democratic rights in Hong Kong believe they can make an impact by increasing pressure on MTR and the Hong Kong government. 
Controversial high-speed railway
The company has long been controversial in Hong Kong with its highhanded monopoly practises and major role in the city's highly speculative property market. MTR is famous for its "Rail plus Property" (R+P) model where new rail lines are rolled out in cahoots with property developers to increase real estate prices. Hong Kong now has the "most unaffordable" housing in the world according to several studies. Now MTR attempts to copy its 'successful' Hong Kong model around the world, spreading the disaster of Hong Kong's housing crisis to other countries.
But controversy has reached a new level with the high-speed railway project linking Hong Kong to the mainland Chinese city of Guangzhou.
Not only is this a widely criticised 'vanity project' intended as a tribute to the rulers in Beijing, it is also seen as a 'Trojan Horse' importing mainland China's authoritarian practises into Hong Kong. It is the world's most expensive railway kilometre for kilometre. Just 26km long, the Hong Kong section of the railway has cost US$11 billion to build.
Socialist Action (CWI in Hong Kong) activist Leo Cheung, who is also active in a campaign group against the new railway, explains, "MTR will operate the high-speed railway which is being used as a tool for political repression. Under the government's plans, which are determined by political rather than economic priorities, the Hong Kong-China border checkpoint will be located in Hong Kong city centre which means mainland Chinese police and immigration officials will be allowed to operate in Hong Kong openly and legally for the first time, implementing the laws of the Chinese regime."
These laws means banning protests and all criticism of the Chinese government, and rigorous censorship of internet and media. Increasingly, it also come to mean kidnappings of political critics to face imprisonment in China, and harsher prison sentences for Hong Kong protestors.
"This means the rule of the dictatorship will extend directly into Hong Kong," says Cheung.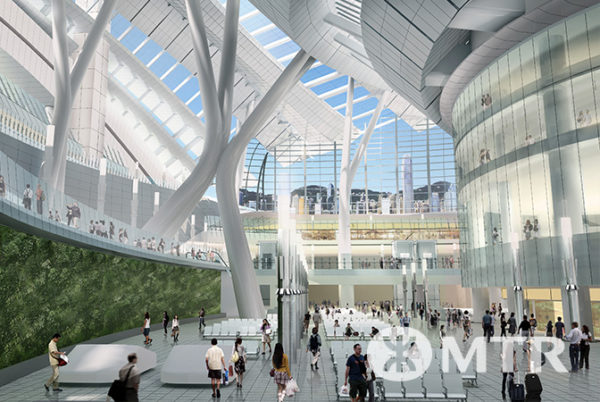 Chinese mainland law enforcement
The joint checkpoint in Hong Kong, which is under construction and will be operated by MTR, will see a quarter of the huge terminal building – around 105,000 square meters – leased to China and therefore legally no longer under Hong Kong jurisdiction, where the right to protest and freedom of speech enjoy greater protection than in China. Arrest cells will be housed on the basement floor of the China-controlled area.
In the face of massive criticism, the Hong Kong government, which justifies this plan on dubious "time saving" grounds, has failed to answer if for example Facebook and other websites that are banned in China will also be banned in the China-controlled station area and on the train, where mainland laws will also apply. To questions whether train passengers will be banned from discussing what are taboo topics in China, like the 1989 Beijing massacre, or Taiwanese independence, the Hong Kong government has been evasive.
"Many people fear with good reason that the Chinese regime will extend the area under their police control once the precedent has been established at the high-speed railway terminus. The aim is to normalise the presence of mainland police in Hong Kong," says Leo Cheung. "For this reason, we are calling for a mass boycott campaign, which because the project is already very expensive and not justified on economic grounds, could become a real problem for the government."
The Chinese regime's official military newspaper has admitted there is also a military aspect to the Hong Kong-Guangzhou high-speed railway. It can be used to quickly send troops and weapons to Hong Kong if the local police are not able to suppress political protests.
Protests against repression
Protests are planned in more than 18 countries on 12 October against the Chinese and Hong Kong governments over the unprecedented political crackdown of recent months. Protesters will demand the release of political prisoners and an end to government manipulation of elections in Hong Kong. The campaign is organised by the group Global Solidarity – Stop Repression in Hong Kong.