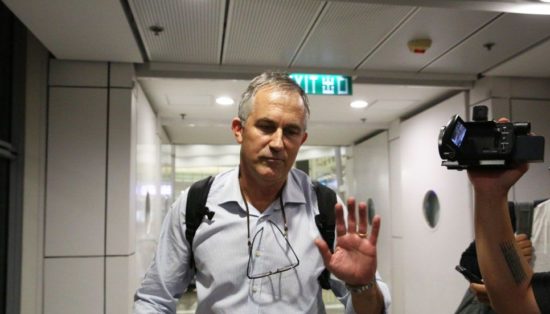 The de facto deportation of FT Asia editor Victor Mallet is a major attack on freedom of speech
Socialist Action (CWI in Hong Kong) reporters
The denial of a work visa for senior Financial Times journalist Victor Mallet is a clear sign that China's undemocratic media controls have spread to Hong Kong.
The "visagate" scandal, with Mallet given just seven days to leave Hong Kong, is not an isolated incident. It is part of a wider authoritarian crackdown under Carrie Lam's government, which has banned parties and candidates, disqualified elected legislators and introduced draconian new laws.
Mallet has been punished for his role as vice-president of the Foreign Correspondents' Club (FCC), which gave a platform to Andy Chan Ho-tin, whose right-wing pro-independence group Hong Kong National Party became the first party to be banned in Hong Kong.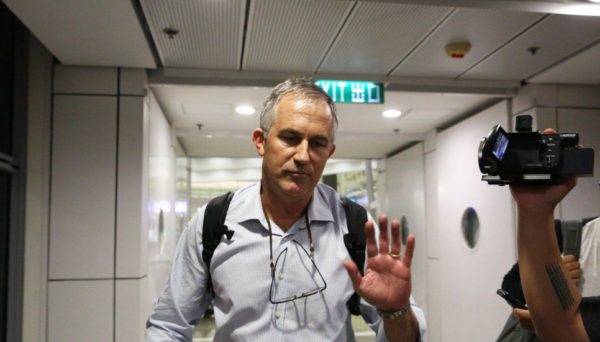 "Zero tolerance"
This affair sends a signal that Beijing's fight against "Hong Kong independence" will not respect foreign passports or media organisations. Right-wing pro-government stalwart Priscilla Leung Mei-fun defended Mallet's expulsion, saying it sent "a clear message to the Hong Kong public that the zero tolerance for pro-independence talk has been escalated to a state level".
Amnesty International's spokesman Patrick Poon said the effect on Hong Kong's press freedom would be "chilling". The Financial Times, a mainstay of capitalist journalism and hardly a critic of China's one-party system (rather an admirer, at least in some articles), is an unlikely target for Chinese repression.
In reality, the government's war against "pro-independence forces" is a stick to beat Hong Kong's wider democracy struggle and criminalise political protests. This in turn is an attempt to prevent calls for democratic rights spreading and gaining traction inside China where mass protests are on the rise.
Reporters Without Borders
The deterioration of press freedom in Hong Kong goes back much further, in tandem with the Chinese dictatorship's increasing grip on the city. Reporters Without Borders, a media watchdog, says Hong Kong has fallen from 18th place in 2002 (when it began compiling data) to 73rd in its global rankings for press freedom. China is placed 176th out of 180 countries. In 2015, Chinese agents abducted and jailed five Hong Kong book publishers, leading to a sharp drop in new books criticising the dictatorship.
A survey earlier this year by the Hong Kong Journalists Association found that seven out of ten reporters believed press freedom in Hong Kong had worsened during the past year.
The expulsion of Victor Mallet is just the latest warning that the government's authoritarian offensive won't stop by itself – only organised mass resistance linked to a clear political alternative can force it to reverse. Pleading with an unelected and authoritarian government to "restart political reform", as the pan-democratic leaders are doing, is like proposing a vampire to manage a blood bank.
A mass movement must be built to defend basic democratic rights, including freedom of speech and the media, and freedom of political association, and this struggle must go to the source of the problem – by linking up with workers and youth in China in a common front against one-party capitalist rule.