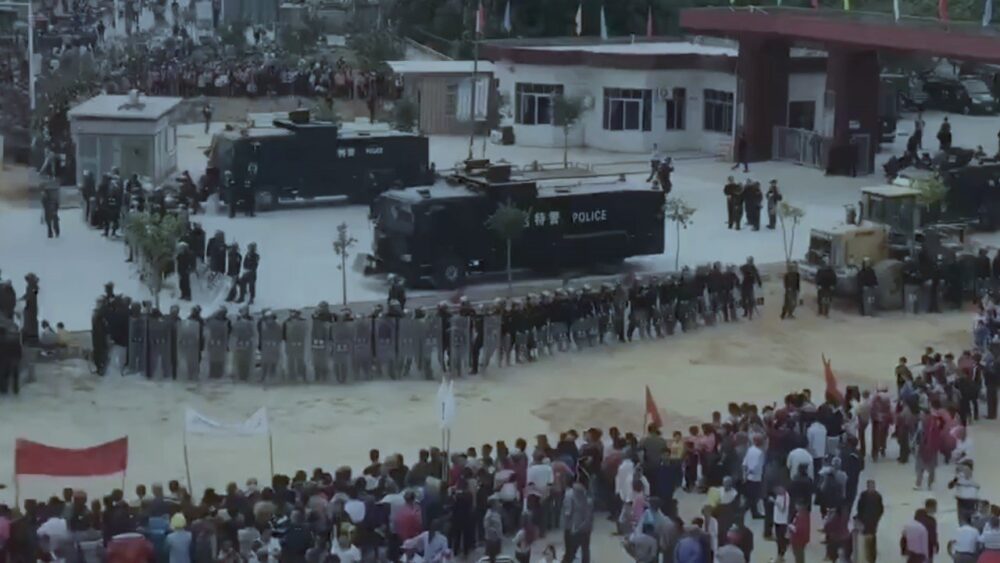 Mass protests against crematorium force government to back down in fear of a new Hong Kong
Dahu, chinaworker.info
At the end of November, thousands took to the streets in Wenlou in angry protests against plans to build a crematorium. 1,000 riot police were sent to quell the protests in the township, which is in Maoming prefecture of Guangdong province.
The protesters including many youth and students were angered by the deceitful methods of the local government, which hid its plans for the crematorium behind an announced "ecological park". Residents fear pollution from the crematorium could contaminate local water and land and set back development of the area.
Heavy repression led to violent clashes and 100 arrests, with protesters erecting barricades and throwing bricks against tear gas and water cannon. A rights activist, Fan Yiping, told RFA that the protests "were pretty fierce right from the start."
Residents' feelings were running high he said because it was discovered the authorities had dug up the graves of their ancestors. "The reaction was much more intense, and happened more quickly," Fan said, in a comparison to how the Hong Kong protests developed.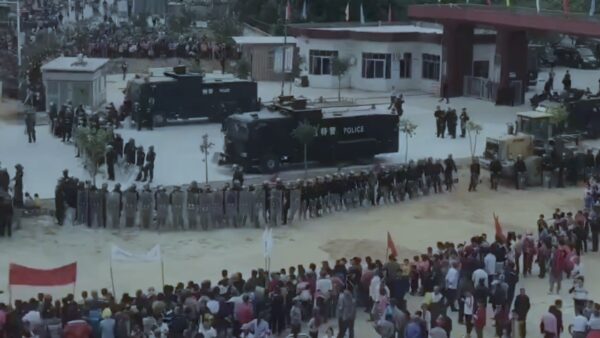 Hong Kong effect
The political effects of the Hong Kong movement on the Wenlou protests are clear, with media reports of demonstrators chanting "Revolution now!" Despite the efforts of the Chinese dictatorship to block accurate reports of the Hong Kong protests and only portray them as "foreign instigated riots", its reaction to the protests in Wenlou reveals extreme nervousness.
While initially the local authorities adopted a characteristically hardline response, this quickly changed. Within four days came the announcement that the planned crematorium is now scrapped. There are reports that all those arrested will be released and the injured will receive medical compensation.
Clearly, the CCP regime fears the potential for Hong Kong's protest 'virus' to spread to the mainland. As Tammy Tam in the South China Morning Post noted, "They [Guangdong authorities] must understand too well that a single spark can start a prairie fire if the situation is not contained."
Mass protests
China has seen countless anti-pollution protests in recent years, accounting for around one-third of all "mass incidents" according to government data. The Wuhan suburb of Yangluo saw week-long protests in June against a waste incinerator plant, involving 10,000 demonstrators at one point. These protests too met with heavy repression.
Guangdong province and the local area surrounding Wenlou has a certain tradition of similar protests. In 2014, big protests numbering several tens of thousands erupted in Maoming against a planned paraxylene (PX) plant.
The Maoming protests were especially significant not only because of their size, but because the protesters initially refused to accept the government's announcement that construction of the plant would be halted. Solidarity protests, unusual in China, spread to Guangzhou and Shenzhen. This history is undoubtedly also an important factor behind the government's climb down in Wenlou.